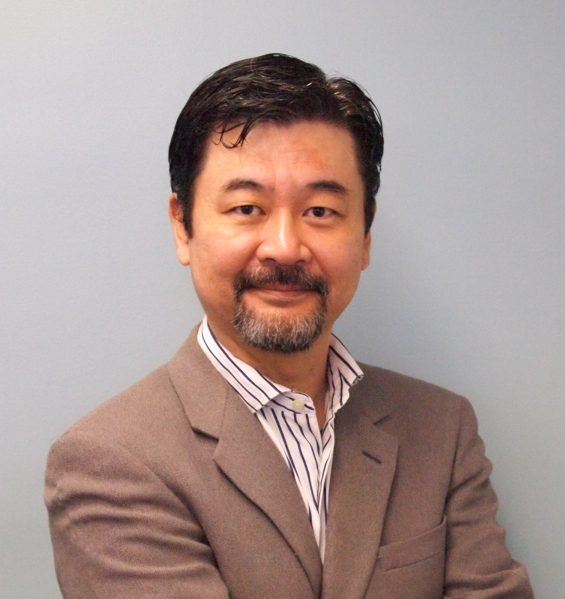 Li-C. Wang

Professor
Department of ECE
University of California
Santa Barbara, CA 93106-9560
Room 3161, Eng I.
licwang@ece
Biography
Ph.D., Department of ECE, University of Texas at Austin, March 1996
MSCS, Department of CS, University of Texas at Austin, 1991
B.S., Department of Computer Engineering, Nationa Chiao-Tung University, Taiwan 1986


Research Interests
Data Mining in Electronics Design Automation (EDA) and Test


Prior Academic & Industry Experiences
Assistant/Associate Professor

, Computer Engineering Group,


Department of ECE, University of California -
Santa Barbara, California, 2001-2009.

Assistant Professor, Computer Engineering Group,
Department of EE, Texas A&M University,
College Station, Texas, Spring 1999 - Fall 2000.

CAD Research Consultant, Test and Verification, PowerPC Design Team,
Motorola, Austin, Texas, 1/1/1999 - 12/31/2000.

CAD Research & Development

, Tools and Methodologies, Somerset PowerPC Design Center, Motorola, Austin, Texas, March 1996- Dec 1998.

Member of Technical Staff, Mathematics Research Center,
AT&T Bell Labs, Murray Hill, NJ, 1991-1995 summers


Honors & Awards
Best Paper Award, International Test Conference, 2014
SRC Technical Excellence Award 2010
Best Paper Award, VLSI Design Automation and Test Symposium 2011
Best Paper Award, VLSI Design Automation and Test Symposium 2008
Best Paper Nomination, Design Automation Conference 2008 and 2010
Best Panel Award, IEEE VLSI Test Symposium (VTS), 2003
Best Paper Award, Design Automation and Test Conference in Europe, 2003
Best Paper Award, IEEE VLSI Test Symposium (VTS), 1999
Best Paper Award, Design Automation and Test Conference in Europe, 1998
Motorola Silver Quill Award


For additional information
For more information about me, or to view and download publications or my recent tutorial, please see my complete CV below (follow the hyperlinks in the PDF to download selected paper files)



My complete CV -

download PDF here

.
MTV lab
where you can find out more information about our research group
Courses: ECE 156A, 156B, 255B

So far, I have graduated 16 PhD students.
My words to my students: If there is something you can't learn from me or I can't teach you within 4 years, it is most likely not going to happen in the next 4 years, even if you stay with me for that long.
My words to my students: I don't care you fix the weakness within 4 years. But I do care that you know about it and begin to fix it.
My words to my students: I teach you something and you teach me something else.
My words to my students: For something you can learn by yourself, such as by reading a book, studying a paper, or conducting an experiment, you don't need me to teach you that.
My words to my current students: If you really want to learn, follow my instructions closely and you will know why after you walk through the path and reach the other side.